Best Date Spots In Reno, NV
It appears that you are on the lookout for 
date spots in Reno
, NV. Fun — we can help! The city of Reno, NV, has plenty of features, amenities, parks, romantic restaurants, and entertainment centers, perfectly suited for lovebirds. There is no need for you to stress about planning a romantic date. We'll fill you in on all the best places to have a wonderful date in Reno, NV. Without further ado, here are the best 
places for dates in Reno
, NV.
Lake's Recommendations for Best Date Spots in Reno NV
Whether you're looking for an exciting date at a casino in Reno, or a romantic night of wine tasting, we've got you covered!
Reno Wine Tasting Date Night
If you want to have a wine tasting date night in Reno, we would recommend you to visit Ben´s Fine Wine & Spirits. They offer free wine tastings on Fridays! When you and your date visit, you should definitely head to the reserve section for some rare goodies.
Casino Date Night In Reno
Reno is more than just a small city. It provides all the amenities and facilities that metropolitan cities offer. In fact, there are 20 casinos in Reno and these casinos generate over $600 million in gaming revenue on a yearly basis! All this makes for a great casino date night in Reno. If you are looking for the best casino in Reno for slots, you should visit The Eldorado, The Grand Sierra, and The Silver Legacy. If you and your sweetheart aren't into slots and would rather play blackjack, you should visit The Atlantis. The casinos in Reno also have top buffet restaurants that ensure you and your date won't stay hungry.
Tahoe Adventure Night
There's no doubt that Lake Tahoe makes for one of the loveliest date spots in Reno. If you are looking for a little adventure at night, we would recommend you to go on a full moon kayak tour. On the tour, you get the opportunity to float in a kayak on the clear blue water of Lake Tahoe. And, if you don´t get to see a full moon, you can still witness the magnificent views of the stars and constellations. You will need to pay permit fees for access to the area.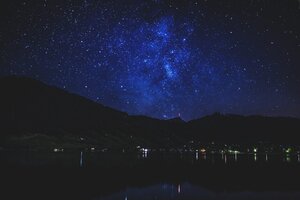 Dinner Date Ideas In Reno
There's no lack of romantic restaurants to have a 
romantic date in Reno.
You can start your evening off with a few drinks at Roxy´s Bar & Lounge or at Calafuria. If you want to have lobster and steak for dinner, you should visit the Atlantis Steakhouse. Do you fancy Italian dishes? If so, you should try the cuisine from La Strada. For French cuisine, visit Beaujolais Bistro and Chez Louie. And, if you are celebrating a special occasion, you should probably head to LuLou´s. Although the menu items are on the pricier side, the food is well worth it… and your date will surely be impressed!
Don't Let Appliance Problems Ruin a Date at Home
Rather stay in and cook a lovely meal for your date in Reno, but your oven is on the fritz? We can help with that too! We can repair your appliance fast, so your sweetie will be none the wiser.
Learn more about our Reno appliance repair services here
.
$15 Off Labor With Your Subscription
Subscribe to our monthly newsletter to receive tips, tricks, & $15 off appliance repair labor.